Sabrina Savoy is a wedding photographer based in Ontario, Canada. Her wedding photography, portrait photography and lifestyle photography services are also available overseas. She welcomes destination weddings and assignments. Sabrina Savoy's photography is unique and inspiring, her love for capturing the moment is contagious and not only will you walk away with beautiful, modern pictures; you will leave with a smile on your face and joyous memories of your photo shoot experience.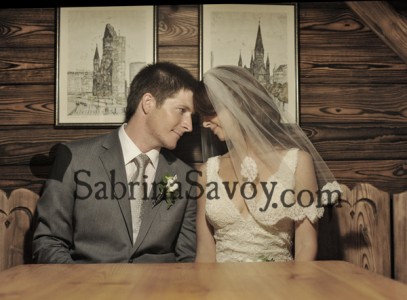 Photographing weddings is a passion for Sabrina, every wedding is different and a chance to make people happy and freeze a special moment in time.
Ontario Wedding photography packages start at $1850.00 CDN. There are currently three photography packages avialable and each one includes personalized Engagement photography by Sabrina Savoy and a private online photo gallery where you can order prints directly online, share with family and friends, post to Facebook, and print thank you cards. Custom Wedding photography packages are also available upon request. If you are looking for some extra fun at your reception, you can also add a Portrait Station to you're event. Portrait Stations are like a photobooth without the booth. Props are also included with the Portrait Station!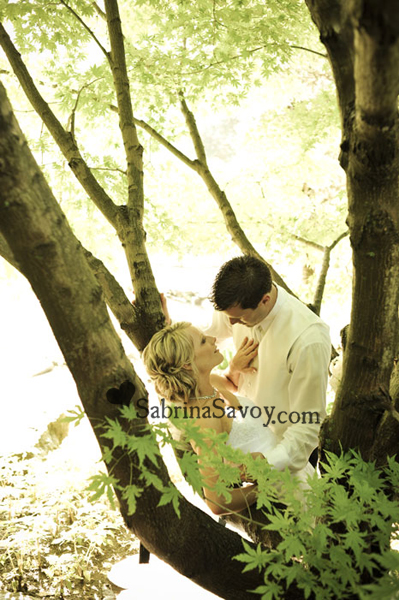 Destination Weddings
If you're interested in pricing a Destination Wedding, the price is as follows: The cost of travel and accommodation is paid by the couple for Sabrina Savoy and 1 assistant plus an additional $1500.00 for photography services. This price also includes an Engagement Photography session which can be shot here in Ontario or at your destination wedding location. This price also includes the private online gallery and high resolution retouched photos on DVD.  
Enagement Photography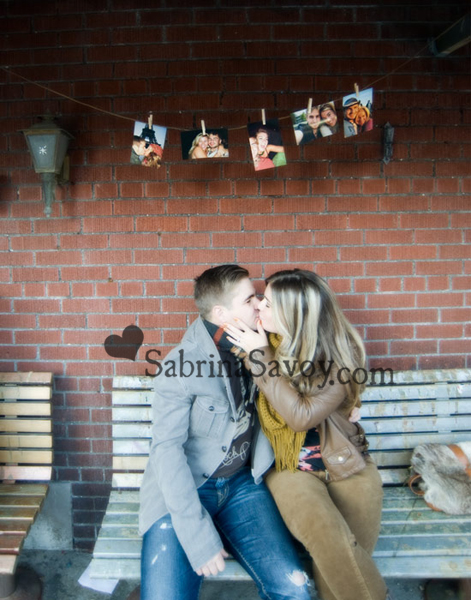 Enagement Photography is something Sabrina has recently added to her wedding photography packages and finds this service invaluable. Since getting married she realized how nice it is to know the photographer even if it's just a little bit. Prior to that event, when she was an assistant photographer at weddings, she would have loved to know the couples more. There was a strange empty feeling, photographing a couples    biggest day (aside from child birth) not knowing much about them. Everything was just standard and not personal. Sabrina believes photographing a wedding is personal and should be in order to capture those lasting memories. That's why she decided to add in this priceless service to all her packages. An Enagement photoshoot with Sabrina Savoy is not only time spent taking awesome customized photos that suit each couple but a chance to feel comfortable with each other, to talk more, to know each others styles a little better, so when your Big Day arrives you know what to expect and have established some sort of a relationship already. Plus, there are tons of creative ways to use and display your Enagament photos on your wedding day and beyond. You can make a photo garland, use your enagement pictures for your party favor tags, put them in your guest book, make canvas prints out of them, and so on and so on….When you book a wedding photography package with Sabrina Savoy she can help you with ideas and ways of using your pictures wisely if you're interested.
Contact : If you have any questions or would like more information on pricing and packages plese contact Sabrina through her website , her Google Profile page. 
If you would like to know more information about Sabrina Savoy's photographic history and experience than please keep reading.
Bio : Sabrina Savoy has photographed for the Art Gallery of Ontario, Royal Ontario Museum, and Samuel DeChamplain Provincial Park to name a few. Her lifestyle and portrait photography is what landed her a freelance photography position at Ontario Tourism which is currently still active. Sabrina Savoy has also had published photography work featured in Eye Weekly, Venus Zine, Chart, and album art nation wide for various Toronto musicians. Sabrina has a balanced, photojourlistic and modern approach to her photography work. Her experience as a Ontario photographer is exceptional and well rounded. She studied photography at Sheridan College and has been working in the photography field for 10 years. She is a professional and every one of her clients is treated equaly, no matter what their budget is.  You're special day is important not only to you but to her as well. 
Sabrina Savoy would love to hear from you, please feel free to contact her and visit her website at: www.SabrinaSavoy.com
Good Luck with the Wedding Planning !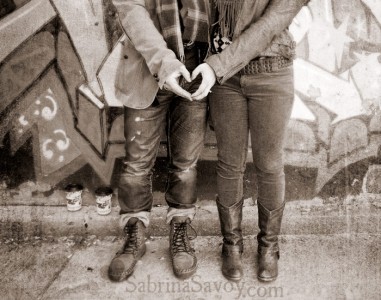 Posted by: lavrys
Comments Off
Categories: